Holly can teach you money management strategies!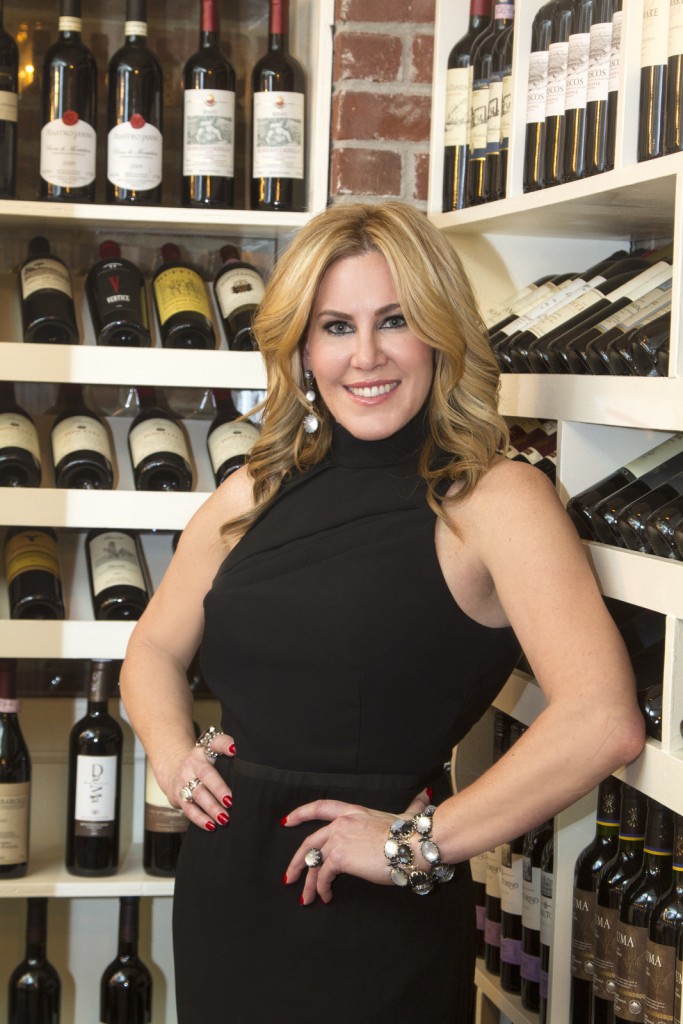 Blonde, smart and sexy, Holly Signorelli stands out from the crowd.  Wearing Louboutin shoes and perfectly coiffed hair, she arrives amid a snowstorm in New York at La Pulperia Restaurant located in the Upper East Side, looking flawless, beautiful, tall and shapely.  She could well be in a rock music video dazzling the crowds while dancing with high energy, seductive eyes, and an attitude that melts the hearts of handsome while never losing the attention and  admiration of powerful women.
Her new self-published book "Do You Know Where Your Money Is? ®" follows the step of gurus like Georgette Mosbacher or Suze Orman, women who know how to manage money and teach about it.  As we spoke during an interview while sipping a fancy mixed martini, Signorelli spoke about different episodes in her life with great prowess, never losing her smile even though Manhattan was blanketed by the brutal storm.  During the photo shoot, Signorelli posed with grace in the fantastic venue, surrounded by modern architecture, chic décor and a light that helped her resplendent persona.
Her accounting and consulting firm in Dallas, Texas has 650 clients.  She is superb with numbers, but goes beyond the advising.  She refers to herself as an "emotional coach".  "People spend their money based on their emotions and compulsiveness, sometimes losing it all", says the affable but determined Signorelli who hails from the "Lone Star State".  Born and raised in Dallas, Texas, she travels back and forth to the Big Apple to advise her clients from Park Avenue to Wall Street.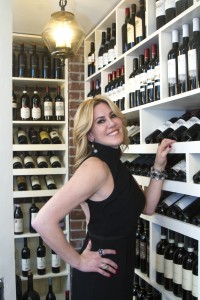 Not only has she released two books, but her new publication is a great testament to her knowledge.  She also has it in audio book, available to busy individuals who barely have time for anything.  "While I'm driving, I use audio books that help further my knowledge on everything", admits Signorelli.  Her strong family values are inherent in her, due to a system of protectiveness that was also kind.  "My parents had 44 foster children, and adopted one of them, as well as my sister from Korea. Their kindness influenced me completely".
"I can admit that my family was good with money, but for some odd reason, I had a fear of money since I was 14 years old.  It was not a personal fear, it was more a fear based on the economy.  I always liked to spend on good things, provide for myself, buy designer shoes and enjoy life.  For that reason I was aware I had to work hard to live a comfortable life", reflect Signorelli on her early adolescence.
She attended the University of Texas and got her degree in accounting.  After graduating, she worked for a small firm that enabled her to learn everything needed to continue on a successful path that included some bumps, here and there.  After several years, she went solo, attributing her slow but successful start with the referrals from people that really liked her.  "At the end of the day, this is key in any business", relays the wife and successful entrepreneur.
One of the key points that built her endurance and determination was having a child at an early age and running from an abusive relationship.  "I was only 22 years old, a mother, going through a rough time, but I always kept working, taking care of my son, and sometimes I would work from 6:00 am to 6:00 pm  (I fortunately had a lot of help from family).  Then I would come home to take care of my baby.  I believe that what enabled me to continue was the vision of what I really wanted.  No one could take that away from me", confesses Holly, who is now known for a superlative career, always unstoppable.
"I'm a true believer that people make bad decisions based on their personal emotions.  This is why I include a great component of these situations while advising my clients.  We can lose a home, we can lose a business due to emotional differences with a business partner.  Emotions can define us and destroy us, a big reason to keep them in check!  It can make you or break you."
"The most challenging aspect of life is realizing that you need boundaries.  In order to achieve a full life, you must meditate, and the reason I run a successful company, has to do with turning off my phone sometimes.  If you have balance and boundaries, you can achieve this in an easier way.  You cannot make everyone happy, and not everyone will work.  Mistakes are always there, and they teach us how to improve too", admits the businesswoman.
Her new book of 112 pages is a great summary for debt and spending survival skills.  For people who need to get a quick read in what can become a great relief in their lives.  "Knowing about your habits and hidden addictions defines you.  We all need money to survive, it will all depend on how you spend and save it, how you live through it, and how you enjoy it on a positive note", always cheerful, serious, dedicated and ready for a great and glamorous photo shoot.  The women of today!  Holly Signorelli!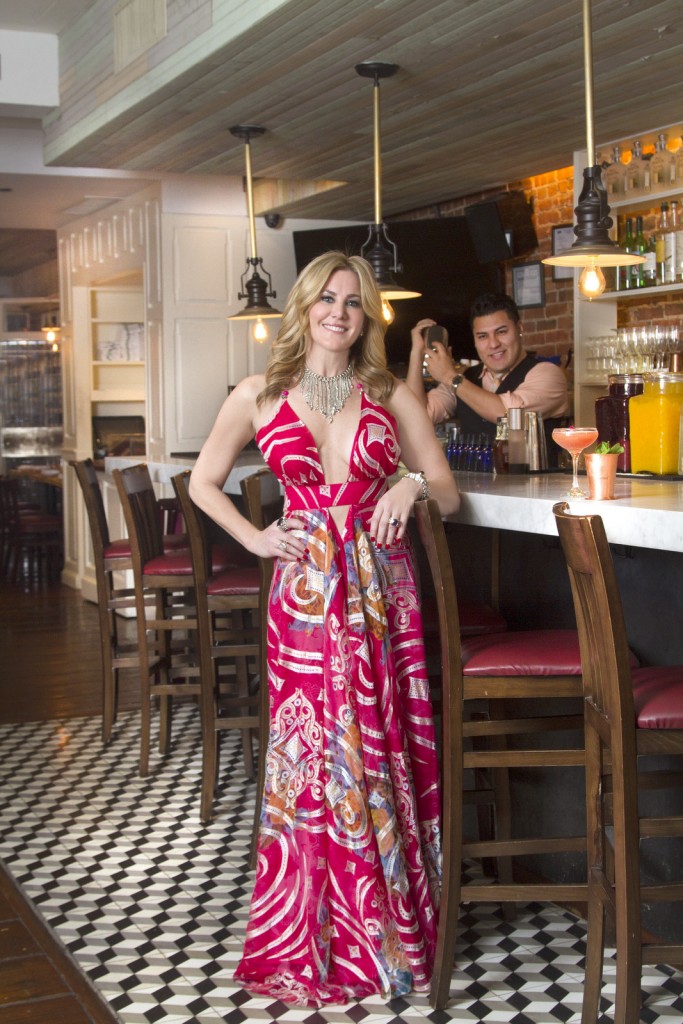 Holly Nicholas Signorelli, CPA
Registered Representative
Investment Advisor Representative
Group One Insurance
17120 Dallas Parkway Ste. 240
Dallas TX 75248
Securities offered through Sigma Financial Corporation, Member FINRA/SIPC.  Investment advisory services offered through SPC, a registered investment advisor.  Client Centric is independently owned and operated.