After being cordially invited to the viewing of the Paraiba Star, held at New York's Astro Gallery of Gems, Manhattan's elite celebrated the launch of Art Bodega's Summer 2015 Style Issue. 
Rebeca Hererro, editor of Art Bodega Magazine gleamed brighter than a diamond as she played hostess of the dazzling unveiling of the world's largest cut Paraiba Tourmaline housed in a spectacular necklace by Kaufmann de Suisse.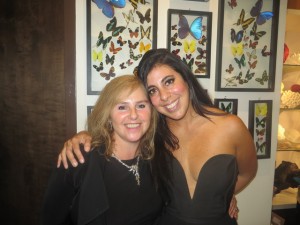 There were about 15 million reasons that caught the eyes of the wealthy and luxurious crowd who fell in love with the gallery, the gems, and of course the exquisite piece built around the exhibit. While many exclusive, pure and natural cut stones were displayed around the centerpiece, the uniquely rare design of the necklace, valued at 12 million, exemplified what it meant to be a media draw.
Representing incomparable style and grace, Rebeca and other knowledgeable galleria commissioners provided detailed information enamoring party-goers with insightful dialogue surrounding the story behind the one-of-a-kind Paraibia Star.
The Paraibia Star was the absolute perfect symbol to capture the high-end brand and clientele which Art Bodega caters to…
Art Bodega's Rebeca Hererro conceivably embodies the same extraordinary qualities as the Paraibia Star reaching new levels of class to the modern New Yorker and the demographic of the publication.
Highlighted at the event, the opportunity arose to speak to the creator of the necklace as she explained a little about the process of creating the Paraibia Star and the imagery which inspires its greatness!
The invite-only occasion proved to be the talk of the town…(Midtown to be exact) – as many attendees arrived in black tie attire to honor the pages of the magazine featuring their glamorous lifestyle.  Those included L.A. Dawson, who wrote "The Stone Cold Truth About Style" on the magazine's last page, about (you-guessed-it) precious stones, and Holly Signorelli, author of "Do You Know Where Your Money is?" with a featured spread.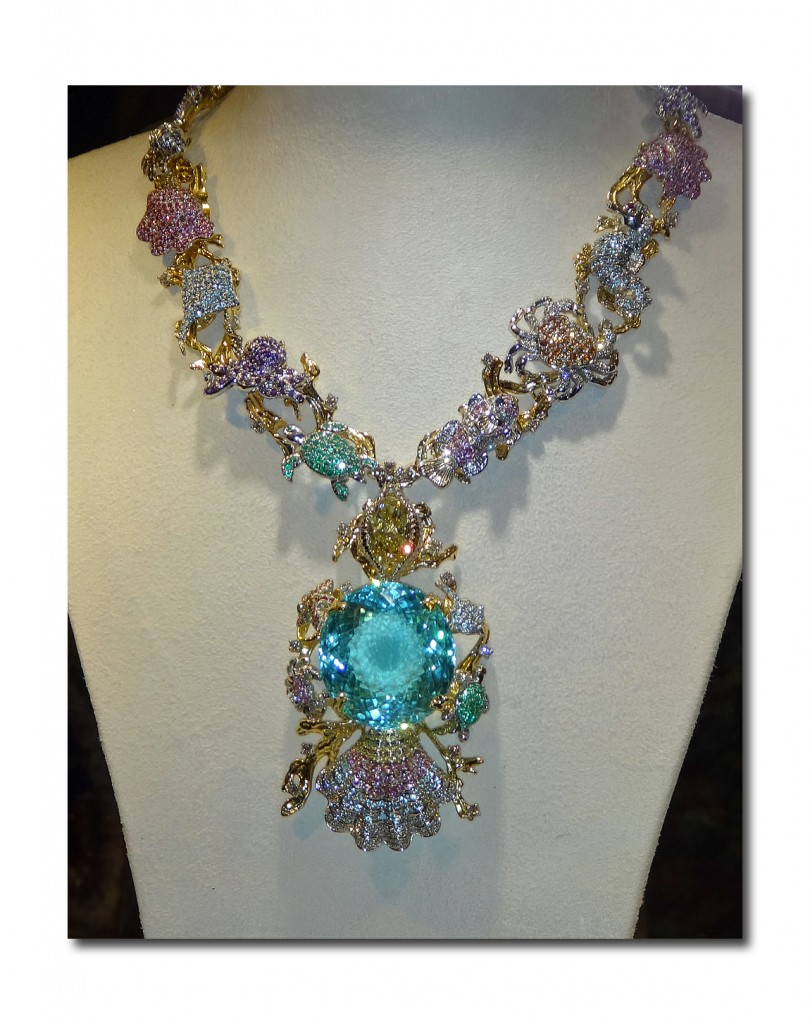 Gisela A. Reis, a Sales and Marketing Professional at Astro Gallery about the museum-like store and their clientele. "We get people of all ages and all nationalities, tourists, locals, and celebrities such as Cameron Diaz, who was on the guest list," she said. "We have items for just a few dollars and all the way up!" She remarked that she'd like to see security camera footage of the gallery after closing, musing that much like "Night At The Museum" perhaps the dinosaur skeleton and other featured creatures move around. She gave me the gallery's list of stones and their properties which is quite extensive. For Tourmaline (of all colors) it reads: Dispels fear, negativity, and grief. Promotes healthy environment, tranquil sleep, balance in relationship, self-expression. Eases compulsiveness.
Noticed Press: 

The Paraiba Star was in good company on this magical night in NYC. Congrats to all involved in the collaboration of Art Bodega Magazine and Kaufmann de Suisse's phenomenal artistry and cultural contribution.